GROUPAGE SERVICE & PART LOADS
Our Groupage service (LTL) is a system used for part-load shipments (i.e. the shipments of smaller volume and weight, which do not completely fill a transport vehicle). By placing several shipments which are to be delivered to similar destinations together in a single collection followed by subsequent delivery to the final recipient of  the individual shipments, the groupage service is able to provide reasonable prices, while maintaining short delivery terms. At the same time shipments size is not limited by weight or dimensions. All shipments are insured by our liability insurance and if necessary, we will provide your shipments with additional "all perils" insurance.
Express transport – if your priority is the fastest delivery to the destination, we can provide a separate vehicle of appropriate size.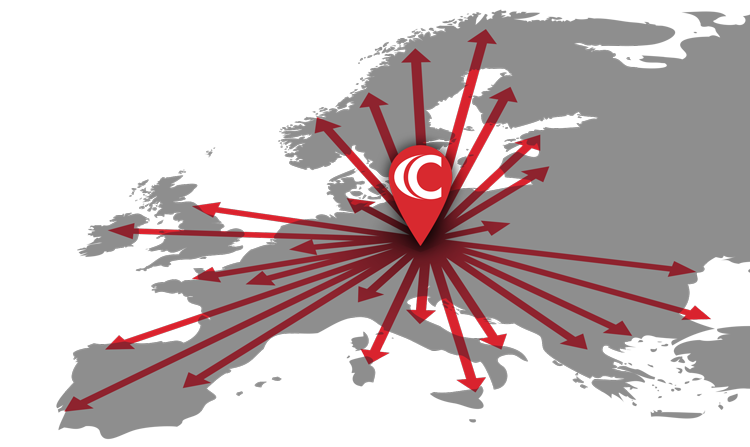 Our regularly scheduled groupage lines will deliver your shipments to and from all European destinations.
Advantages of groupage service
transport of part-load shipments  in any weight or dimension
lower price
Groupage services restrictions
The groupage service system will not transport the following:
live animals
items of extraordinary cultural or artistic value
items which cannot be shipped together with other consignments because of their nature or because of current legal regulations
loosely packaged substrates shipped in bulk
If you would like to find out more about our services and prices, please call us, or just go directly to the page entitled price estimates. Our employees will be pleased to answer any questions and handle your concerns with the utmost care and consideration.